Get Involved with Alabama SkillsUSA
Develop America's Future Workforce
Get Involved with Alabama SkillsUSA
Develop America's Future Workforce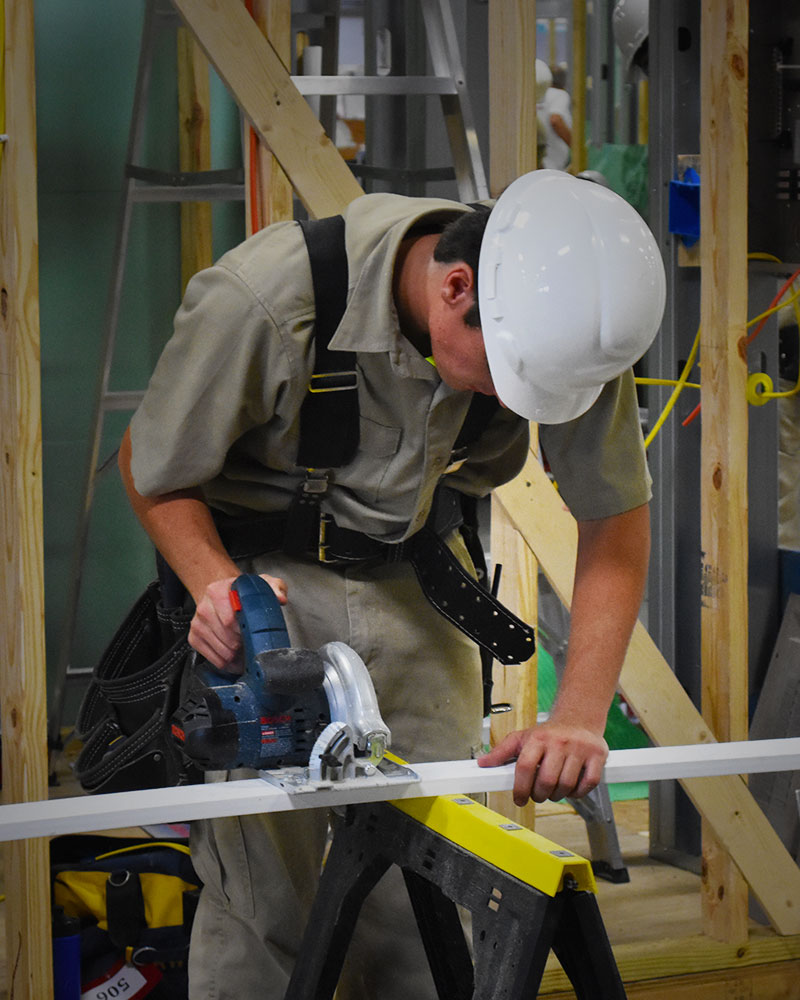 SkillsUSA: Champions at Work
Alabama needs a world-class, skilled workforce to lead in global innovation, ensure future economic growth and fill the workforce needs of the jobs you are creating. Unfortunately, Alabama is facing a large workforce skills gap. Many of those who are entering skilled labor, often lack foundational skills needed in the 21st-century workplace. SkillsUSA offers a tangible way to help solve this problem by ensuring that there will be a future workforce trained in the skills industry needs. Alabama SkillsUSA provides students opportunities to apply what they learn in the classroom to real-world scenarios.
INDUSTRIES SERVED
Alabama SkillsUSA is Provides Students with Job Skill Training & 21st-Century Employability Skills to Serve the Following Industries
SkillsUSA Works for Educators
Our country needs trained and qualified individuals to fill the demands of and industry. In fact, Alabama Governor Kay Ivey set the statewide goal of adding 500,000 highly-skilled Alabamians to the workforce by 2025. The challenge Alabama is facing is that most young people entering the workforce lack critical skills essential for workforce success. By integrating SkillsUSA into your classroom, you enable to students to gain real-world experience as well as develop the necessary skills for career success.
Integrate the SkillsUSA Framework
Develop America's Future Workforce
Integrate the SkillsUSA Framework
Develop America's Future Workforce
TESTIMONIALS
"The most rewarding part of SkillsUSA is the ability to grow my skillset and apply what I've learned in the classroom. I've become more confident in myself and my abilities and know it's going to pay off."
"Being in SkillsUSA has improved my leadership and soft skills. I've had the honor of leading our state members and have been blown away by the knowledge, kindness, and leadership that all our members uphold. We are building Alabama's future workforce, and I'm proud to be part of it."
Contestant Name School Place Contest Name Elizabeth Schenck Auburn High School 3rd Place Job Skill Demonstration A Grayson VanDenBerg Auburn High School 3rd Place Quiz Bowl Katherine P [...]
Contestant Name School Place Contest Name Jessica Bowlin Auburn High School 1st Place Advisor of the Year Garrison Luther Auburn High School 1st Place Carpentry Travis Wainwright Autau [...]
Contestant Name School Place Contest Name Maxton Hickman Auburn High School 2nd Place Job Interview Rae Nawrocki Auburn High School 2nd Place Photography Cindy Lara-Acosta Autauga Coun [...]