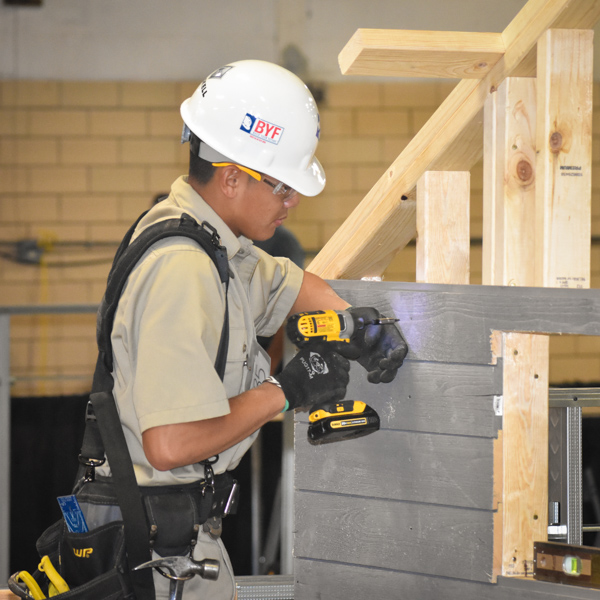 Compete head to head against your fellow SkillsUSA members for your chance to advance to the State Leadership and Skills Conference.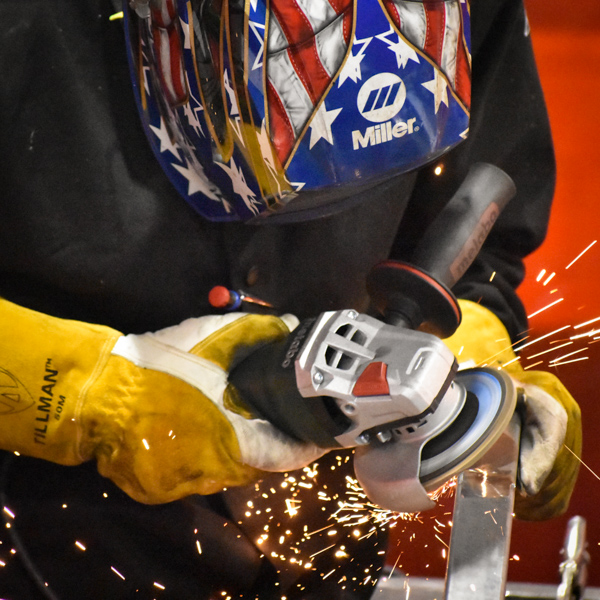 State Leadership and Skills Conference
State Conference Updates
The 2020 Alabama SkillsUSA Conference is cancelled. We will not host a Virtual State Conference for 2020. We know that this is disappointing news for many of our members. Due to the state of emergency, we believe that this is the best course of action at this time. Our decision is based on the current memorandum from our State Office and National SkillsUSA's decision not to host the National Conference. See National Conference Updates for more information on their decision.
We have an opportunity to work together to make the best of these circumstances. We encourage you to be positive with our students and look for opportunities to lift up our students. SkillsUSA provides many virtual resources to keep our students engaged. Some of the resources are provide in this newsletter.
The state staff is working to provide Virtual State Officer Elections. Updates will continue with the "Scoop on Skills", the Alabama SkillsUSA Website www.alskillsusa.org, and social media.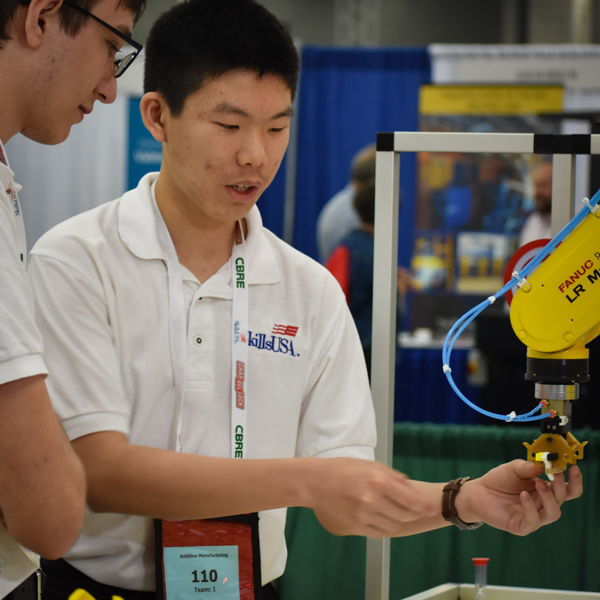 College Leadership Conference
Mark your calendars for the largest college Alabama SkillsUSA event of the year: the College Leadership Conference! Compete in competitive events, elect your new State Officer Team, participate in on-site outreach projects, and much more.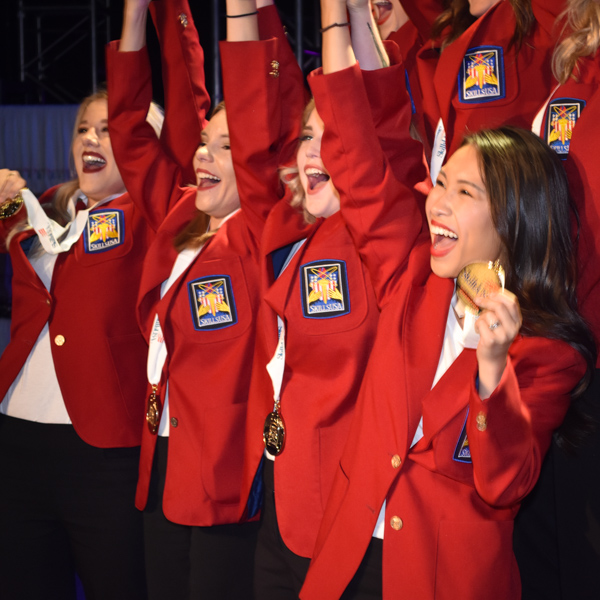 National Leadership and Skills Conference
SkillsUSA heads to Louisville, Ky. each year in June for the annual National Leadership and Skills Conference (NLSC), a showcase of career and technical education students. More than 18,000 people students, teachers and business partners participate in this weeklong event.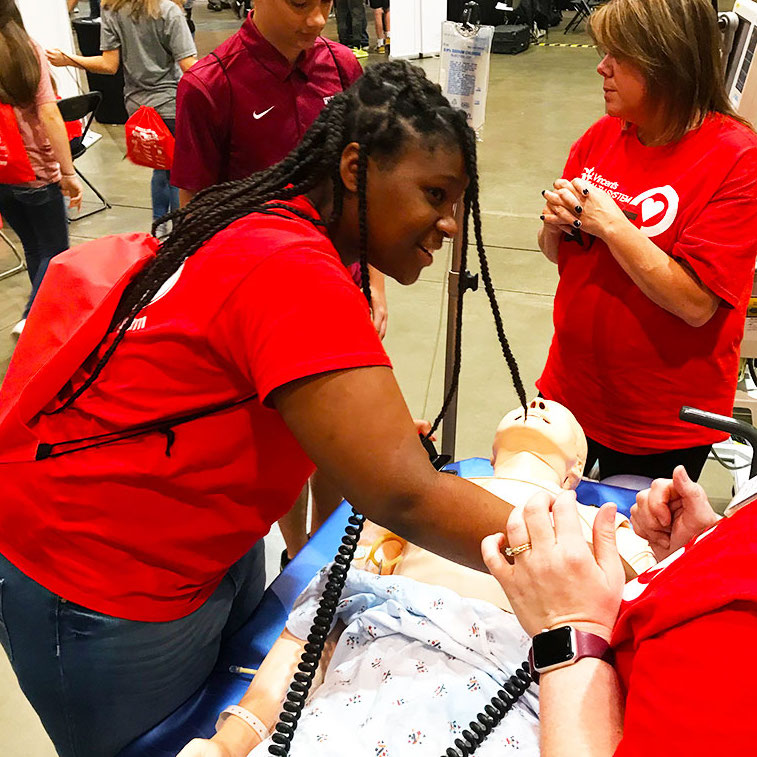 Each year, Alabama SkillsUSA partners with AIDT Central Six AlabamaWorks to host our annual Career Expo. The expo is your chance to connect with over 50 regional companies and industry members. The best part? This event is free to attend!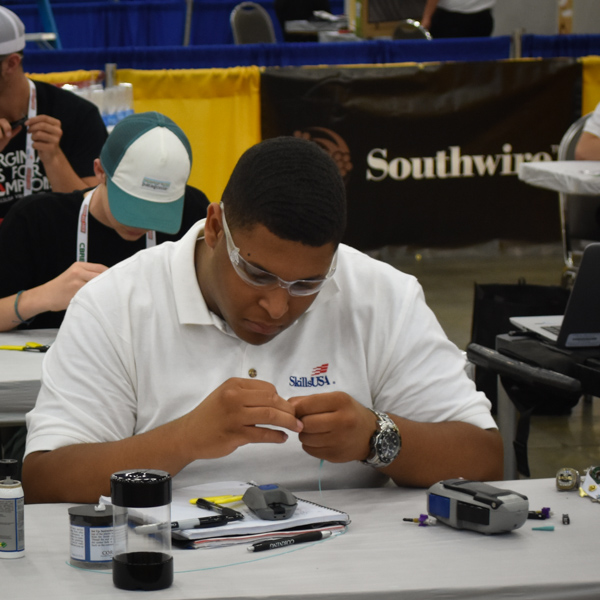 If you were selected as a state finalist at the State Leadership and Skills Conference, then you are officially invited to the Alabama SkillsUSA Boot Camp. This exclusive event is your chance to get feedback on your competitions and prepare for the SkillsUSA National Leadership and Skills Conference.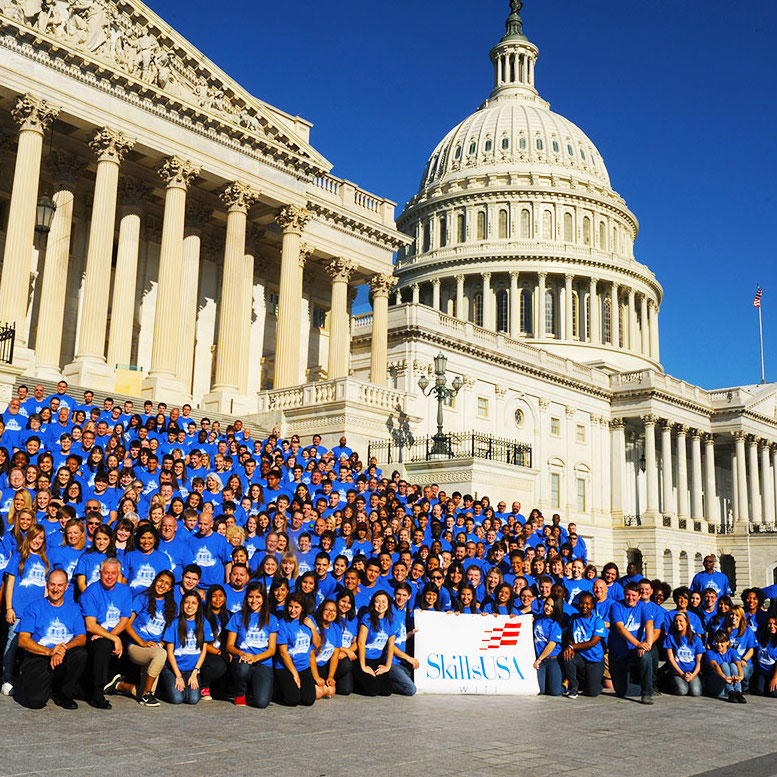 Washington Leadership Training Institute
Your state officers will be heading to our nation's capitol to advocate for SkillsUSA and Career and Technical Education.
INVEST IN THE LIVES OF ALABAMA'S FUTURE WORKFORCE