SkillsUSA prepares students to build linkages in IT occupations for entry level, technical and professional careers related to the design, development, support and management of hardware, software, multimedia and systems integration services.
Quick Growth Expected for Information Technology
Careers in the information technology cluster involve working with computer hardware, software, or network systems.
BLS counted about 3.5 million jobs in the SOC occupations that are assigned to the information technology cluster. Median annual wages for these occupations ranged from $46,620 for computer user support specialists to $101,410 for systems software developers.
Most occupations in this cluster typically require a bachelor's degree for entry. However, specific designations range from some college but no degree and moderate-term on-the-job training for computer user support specialists to a bachelor's degree and 5 or more years of work experience in a related occupation for computer network architects.
BLS projects more than half of all job openings in occupations assigned to the information technology cluster to be in the programming and software development pathway. The occupation projected to have the most job openings in the cluster is applications software developers.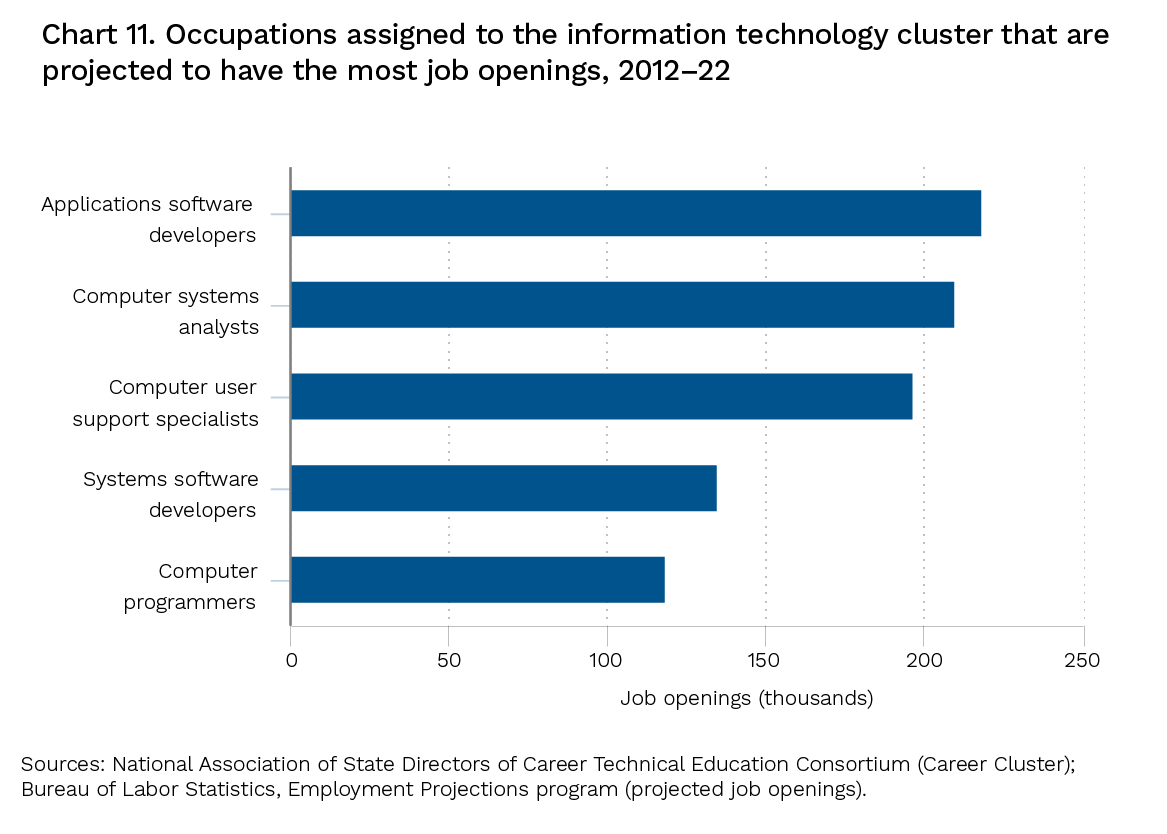 "Information technology and business are becoming inextricably interwoven. I don't think anybody can talk meaningfully about one without talking about the other."
-Bill Gates
RELATED CONTESTS
 Alabama SkillsUSA serves the Information Technology industry by preparing students with real-world experiences the SkillsUSA Championships. The SkillsUSA Championships are competitive events showcasing the skills of the top students in the state. These Championships allow students to showcase their skills, get feedback from industry leaders, and be rewarded for excellence.
OTHER INDUSTRIES WE SERVE