SkillsUSA prepares students to design, produce, perform, write, and publish multimedia content including visual and performing arts and design, journalism, and entertainment services.
More than ever, we crave information in greater quantities and with greater speed.  The Internet broke down barriers of space and time allowing information to travel with unparalled speed, severly disrupting and transforming the Arts and Communication industry.
The Arts and Communication industry has changed and will continue to change, perhaps more than any other industry as it abandons now unprofitable models and seeks new solutions to feed the information hunger.  The entire industry is captured by a feeling of creativity and inventing new solutions, and it has never been more exciting to join this expressive and noble industry.
Rising incomes and greater leisure time will increase demand for arts, entertainment, and communications jobs

According to the US Bureau of Economic Analysis, the arts contribute $763.6 billion to the US economy and provides a positive trade balance exporting $20 billion more than importing

The Pew Resarch Center found 67% of Americans find news on social media, but 62% note problems with social media news including: bias, inaccuracies, censorship, and click-bait

Digital ad spending is expected to grow from $232 billion in 2017 to $427 billion in 2022

Global video games revenue expected to grow $30 billion in the next two years with mobile gaming leading the way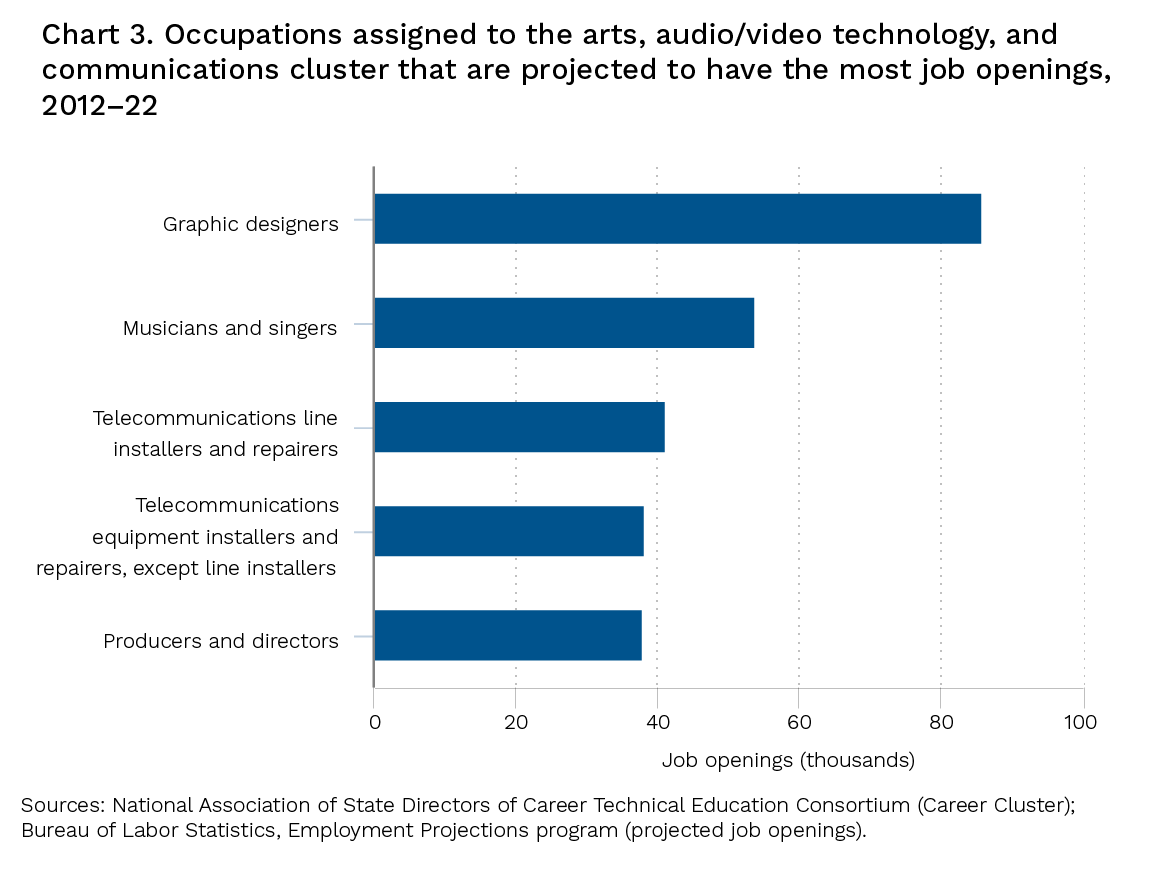 FUTURE CAREERS
Advertising/Marketing Manager

Photographer/Videographer
"In this land the citizens are still invited to write their plays and books, to paint their pictures, to meet for discussion, to dissent as well as to agree, to mount soapboxes in the public square, to enjoy education in all subjects without censorship, to hold court and judge one another, to compose music, to talk politics with their neighbors without wondering whether the secret police are listening, to exchange ideas as well as goods, to kid the government when it needs kidding, and to read real news of real events instead of phony news manufactured by a paid agent of the state. This is a fact and should give every person pause."
-E.B. White
RELATED CONTESTS
 Alabama SkillsUSA serves the Arts and Communications industry by preparing students with real-world experiences the SkillsUSA Championships. The SkillsUSA Championships are competitive events showcasing the skills of the top students in the state. These Championships allow students to showcase their skills, get feedback from industry leaders, and be rewarded for excellence.
OTHER INDUSTRIES WE SERVE