Get Involved with Alabama SkillsUSA
Develop America's Future Workforce
Get Involved with Alabama SkillsUSA
Develop America's Future Workforce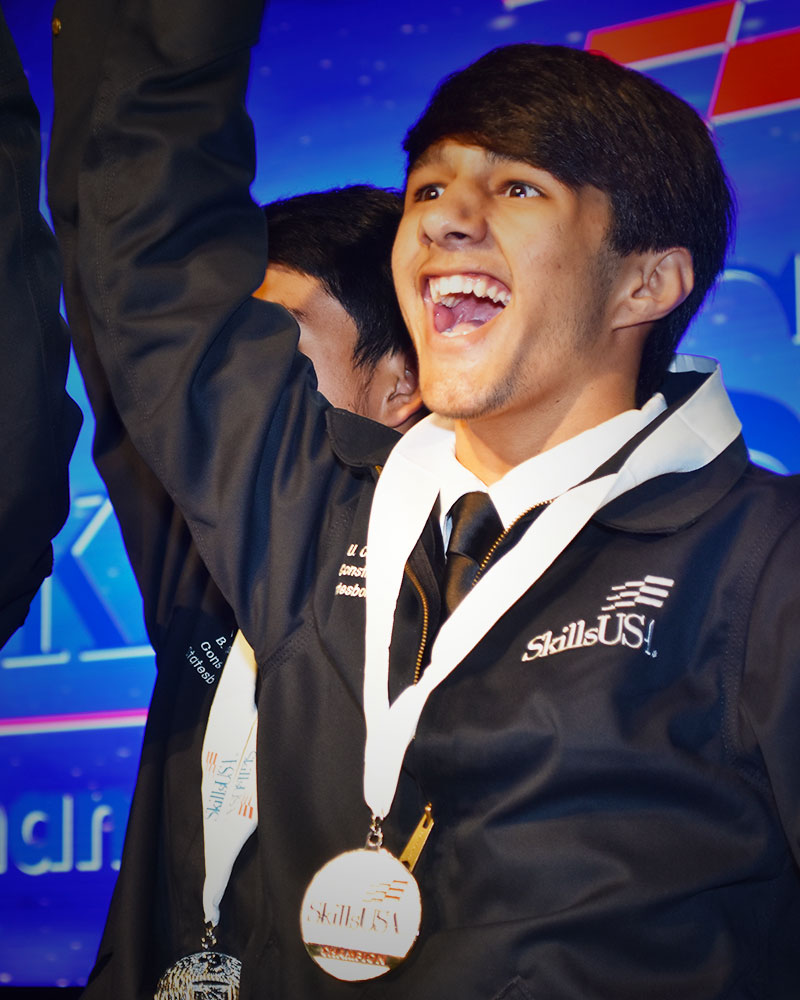 Help Us Prepare the Future Workforce
Alabama needs a world-class, skilled workforce to lead in global innovation, ensure future economic growth and fill the workforce needs of the jobs you are creating. Unfortunately, Alabama is facing a large workforce skills gap. Many of those who are entering skilled labor, often lack foundational skills needed in the 21st century workplace. SkillsUSA offers a tangible way to help solve this problem by ensuring that there will be a future workforce trained in the skills industry needs. Alabama SkillsUSA provides students opportunities to apply what they learn in the classroom to real-world scenarios.
In partnership with Alabama's Governor, Kay Ivey, we are working to fill the goal of placing 500,000 new highly-skilled Alabamians in the workforce by 2025. With strategic partners like yourself, we develop your future employees holistically – through technical skills training, leadership development, and hands-on experiences. Alabama SkillsUSA is committed to producing a generation of strong workers and exceptional leaders who will take America's workforce into a new frontier of triumph and prosperity. Let SkillsUSA provide the foundational employability skills needed for success on your team.
Want to get involved? You can help shape the future workforce by leading a workshop, judging a competition, or becoming a partner. Your partnership will help prepare your future employees and equip them with the skills they need to succeed in your industry.