SkillsUSA prepares students for careers in manufacturing. Students plan, manage, and perform the processing of materials into intermediate or final products and related professional and technical support activities such as production planning and control, maintenance and manufacturing/process engineering.
Production is on the Rise
Careers in the manufacturing cluster involve making products, such as food, cars, and household goods. Nearly all of the production occupations, many of the installation, maintenance, and repair occupations, and some of the architecture and engineering occupations are assigned to this cluster.
BLS counted about 11.8 million jobs in the SOC occupations that are assigned to the manufacturing cluster. Median annual wages for these occupations ranged from $21,490 for sewing machine operators to $78,350 for nuclear power reactor operators.
Most occupations in this cluster typically require a high school diploma or equivalent, although specific designations range from less than a high school diploma and short-term on-the-job training for occupations such as production worker helpers to an associate's degree and long-term on-the-job training for camera and photographic equipment repairers.
BLS projects more than half of job openings in the manufacturing cluster to be in occupations assigned to the production pathway. However, the occupation expected to have the largest number of job openings is in the maintenance, installation, and repair pathway: general maintenance and repair workers.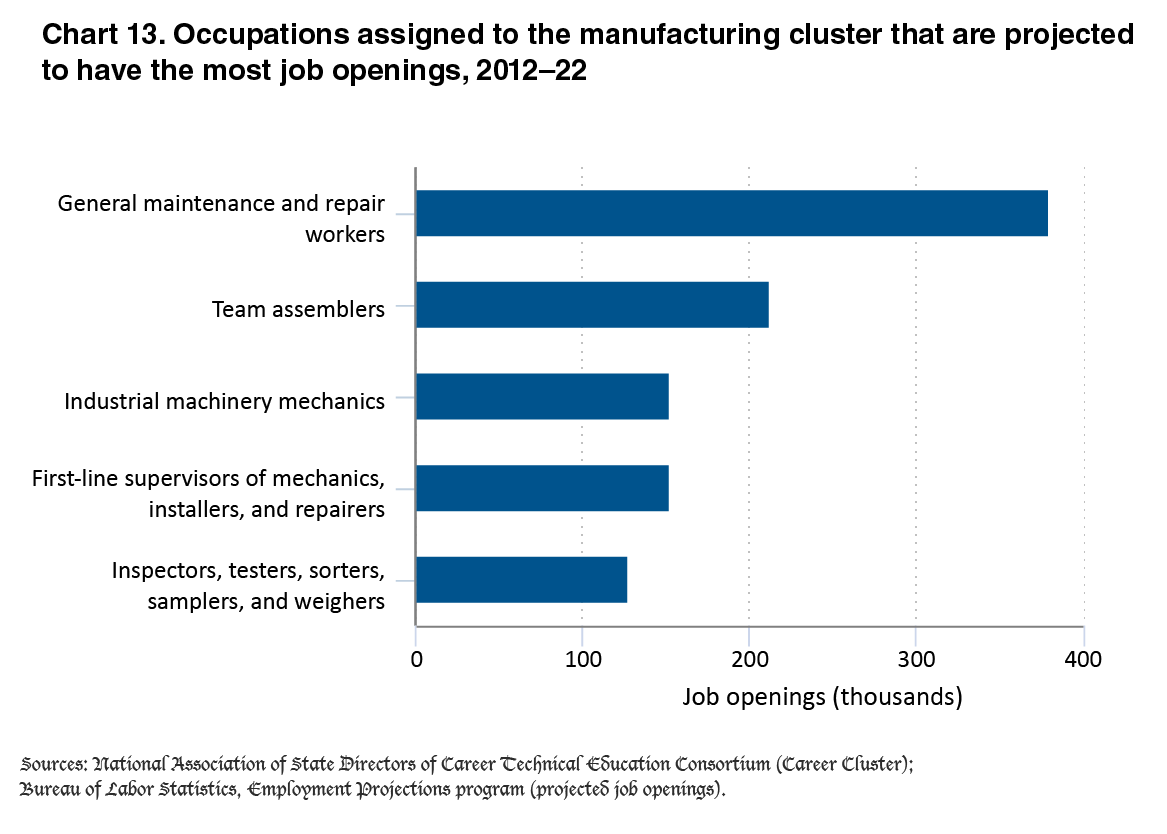 Maintenance & Repair Worker
"If you always do what you always did, you'll always get what you always got."
-Henry Ford
RELATED CONTESTS
 Alabama SkillsUSA serves the Manufacturing industry by preparing students with real-world experiences the SkillsUSA Championships. The SkillsUSA Championships are competitive events showcasing the skills of the top students in the state. These Championships allow students to showcase their skills, get feedback from industry leaders, and be rewarded for excellence.
OTHER INDUSTRIES WE SERVE