Excel in Your Competition
Involvement in Alabama SkillsUSA's Competitive Events programs offers members the opportunity to expand their leadership potential and develop skills for life necessary in families, communities, and careers. Members can demonstrate workforce skills, career skills, and interpersonal skills through the following competitive events.
Students first compete at the district level and advance to the state level for the Alabama SkillsUSA State Leadership and Skills Conference. State winners go on the national competition.
Each of the 102 competitions at the SkillsUSA Championships falls under one of 11 categories known as "sectors." Supporting competition sectors demonstrates a company's direct support of and alignment with the work on the competition floor and the sweat equity required to qualify for this competition.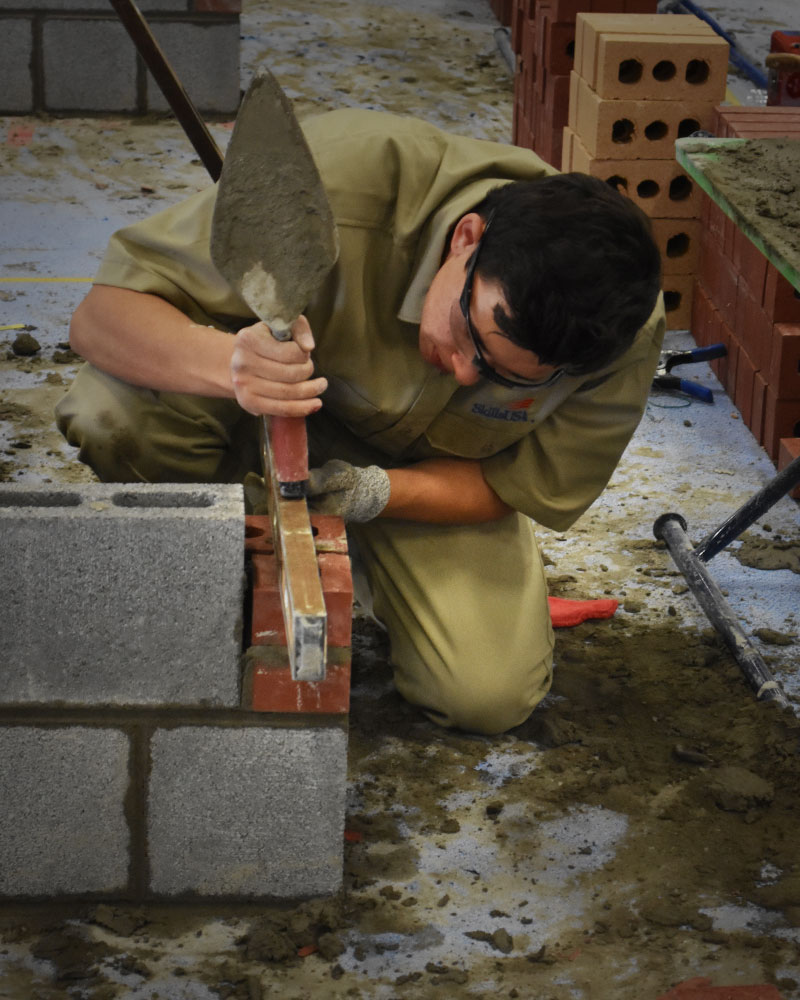 Alabama SkillsUSA Contests
Action Skills
Automotive Service Technology
Broadcast News Production
Carpentry
Chapter Display
Cosmetology
Firefighting
Job Interview
Job Skill Demonstration A
Job Skill Demonstration Open
Quiz Bowl
Television News Production
Welding
Additive Manufacturing
Advertising Design
Adviser of the Year
American Spirit
Architectural Drafting
Automated Manufacturing Technology
Automotive Refinishing Technology
Automotive Service Technology
Barbering
Basic Health Care Skills
Broadcast News Production
Cabinetmaking
Career Pathway Showcase
Chapter Display
CNC Milling Specialist
CNC Technician
CNC Turning Specialist
Collision Repair Technology
Community Service Project
Computer Programming
Cosmetology Quiz Bowl
Crime Scene Investigation
Criminal Justice
Cyber Security
Diesel Equipment Technology
Digital Cinema Production
Drone Technology
Electrical Construction Wiring
Engineering Technology/Design
Esthetics
Firefighting
First Aid-CPR
Health Knowledge Bowl
Health Occupations Professional Portfolio
Heating, Ventilation, Air Cond' & Refrig'
Industrial Motor Control
Information Technology
Internetworking
Job Information Manual
Mechatronics
Medical Math
Medical Terminology
Mobile Robotic Technology
Motorcycle Service Technology
Nail Care
Occupational Health and Safety -Project
Opening and Closing Ceremonies
Outstanding Career Technical Student
Outstanding Chapter
Photography
Plumbing
Power Equipment Technology
Practical Nursing
Principals of Engineering Technology
Promotional Bulletin Board
Robotics and Automation Technology
Technical Computer Applications
Telecommunications Cabling
Television (Video) Production
Web Design
Welding Fabrication Team of 3
Welding Sculpture
Additive Manufacturing
Advertising Design
Adviser of the Year
American Spirit
Architectural Drafting
Automated Manufacturing Technology
Automotive Refinishing Technology
Automotive Service Technology
Barbering
Basic Health Care Skills
Cabinetmaking
Career Pathway Showcase
Carpentry
Chapter Display
Class Project Display Individual
Class Project Display-Team
CNC Milling Specialist
CNC Technician
CNC Turning Specialist
Collision Repair Technology
Commercial Baking
Community Service Project
Computer Programming
Cosmetology
Cosmetology Quiz Bowl
Crime Scene Investigation
Criminal Justice
Culinary Arts
Customer Service
Cyber Security
Diesel Equipment Technology
Digital Cinema Production
Drone Technology
Electrical Construction Wiring
Electronics Technology
Engineering Technology/Design
Esthetics
Extemporaneous Speaking
Firefighting
First Aid-CPR
Health Knowledge Bowl
Health Occupations Professional Portfolio
Heating, Ventilation, Air Cond' & Refrig'
Industrial Motor Control
Information Technology
Internetworking
Job Information Manual
Job Interview
Job Skill Demonstration A
Job Skill Demonstration Open
Masonry
Mechatronics
Medical Math
Medical Terminology
Mobile Robotic Technology
Motorcycle Service Technology
Nail Care
Occupational Health and Safety Project
Opening and Closing Ceremonies
Outstanding Career Technical Student
Outstanding Chapter
Photography
Plumbing
Power Equipment Technology
Practical Nursing
Prepared Speech
Principals of Engineering Technology
Promotional Bulletin Board
Quiz Bowl
Related Technical Math
Restaurant Service
Robotics and Automation Technology
State Pin Contest
State Program Cover
State Tee Shirt
Technical Computer Applications
Technical Drafting
Telecommunications Cabling
Television (Video) Production
Web Design
Welding
Welding Sculpture
INVEST IN THE LIVES OF ALABAMA'S FUTURE WORKFORCE